Hennessy Artistry's Biggest Party 2011 "Global Art of Mixing's" big bash on

12.11.11

@ MIECC,Mines Resort City. Join the biggest party with the exhilarating mix of the finest artist from the world over. Top chart hits is listed with a heady splash of house,hip hop,pop,rock and also hard dance track.
Introducing to the artists, Chris Willis,Park Jung Ming,Landy Wen,Yolanda Be Cool and DJ Goldfish & Blink.
Thus,Fans of H-Artistry "The Global Art of Mixing" can look forward to the mixing of music at its best at the Malaysia International Exhibition & Convention Centre (MIECC) at Mines Resort City on 12 November 2011 . MIECC will be transformed to a mega dance club complete with the fame Hennessy Mixing Zone and futuristic bars serving delectable concoctions of signature Hennessy V.S.O.P long drinks :)
With Australian mega electronic duo, Yolanda Be Cool, American singer, songwriter and producer, Chris Willis, and local superstar DJs, Goldfish and Blink already penned in for what could arguably be the biggest
party of 2011, the upcoming H-Artistry "The Global Art of Mixing" will also be featuring Taiwanese songstress, Landy Wen and Korean superstar, Park Jung Min (of Korean boy band SS501 fame) that is sure to bring to life H-Artistry's innovative approach of blending together different musical genres from the East and West.
After six record breaking and unforgettable parties this year, the holy-grail of all H-Artistry events promises to 'mix it up' even bigger and bolder with an expected crowd of more than 4,000 party-goers. The annual H-Artistry highlight event also looks set to create waves all across the country as fans can look forward to being treated to one incredible night where sights, sounds, and tastes collide to form an eclectic and explosive clubbing experience.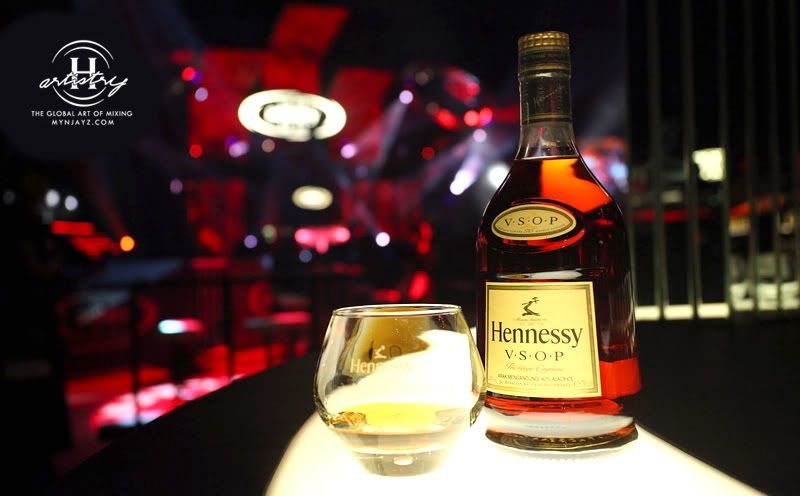 picture credits www.mynjayz.com
Party-goers who register themselves on the official H-Artistry Facebook fan page (www.h-artistry.com.my/facebook) for the upcoming party will also be receiving a new Hennessy ID Tag (a wristband equipped with radio frequency identification – RFID – technology) which will allow them to log on to their respective Facebook accounts and automatically post their activities as status updates whenever they scan their wristbands onto a Hennessy ID reader located at each Hennessy Mixing Zone booth.
Passes to the biggest H-Artistry 'The Global Art of Mixing' party of 2011 are by-invitation only. To stand a chance to be invited to these upcoming exclusive event, visit H-Artistry's official Facebook fan page at www.h-artistry.com.my/facebook to register. Registrations will be open till November 4.
PS: You can also get Hennessy Aristry invites from 13th October till 29th October at these selected Club locations. Maison, Mist, Milk, @live, Opera and Vertigo.
1 Bottle of Hennessy = 3 Invites
2 Bottles of Hennessy = 8 Invites
Limited of 500 invites per venue. Get em NOW!
Alternatively to receive updates about the upcoming parties follow H-Artistry on Twitter: www.h-artistry.com.my/twitter. The upcoming H-Artistry party in MIECC, Mines Resort City is strictly open to non-Muslim guests aged 21 years and above only. ID verifications will be carried out at the door.
Are you READY for the party?